In a country as well known for scuba diving as Australia, which is home to literally thousands of dive sites, it's hard to imagine there are still hidden sites and off-the-beaten-track places to dive… but there are!
HIDDEN GREAT BARRIER REEF DIVE SITES
The Great Barrier Reef is Australia's most iconic place to dive, and it is comprised of over 2,900 individual reefs and 900 islands. When considering that the world's largest coral reef system stretches for over 2,300 kilometres (1430 miles) over an area of approximately 344,400 square kilometres (132,973 square miles), it's not so surprising that some spots are relatively unexplored. Here are our top 6 recommendations for those who want to dive some of the lesser known spots on the Great Barrier Reef…
1. LITTLE BARON REEF, YEPPOON (CAPRICORN COAST)
Located within the Swain Reefs National Park, Little Baron Reef is one of over 1,000 separate coral reefs off the coast of Yeppoon.
During the winter months in this region, divers have the opportunity to see the humpback whales that visit this protected area to use as a calving ground. The hard coral reefs are also home to a multitude of reef fish and loggerhead turtles are known to visit Little Baron Reef.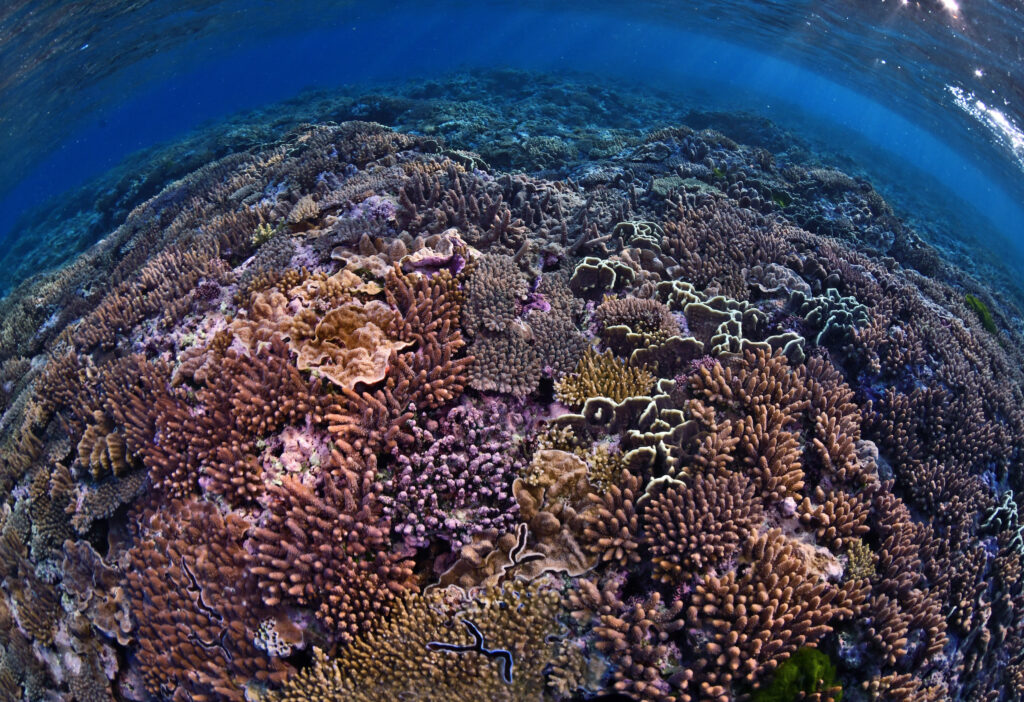 2. FITZROY REEF, GREAT KEPPEL ISLAND (CAPRICORN COAST)
Great Keppel Island is the largest of the Keppel Islands and lies about 20km southeast of Yeppoon. The white sandy beaches on Great Keppel Island are fringed by hard coral slopes, with some of the densest coral coverage on the Great Barrier Reef.
Fitzroy Reef is the largest of 22 reefs that make up the Capricorn and Bunker groups in the Southern Great Barrier Reef. The reef here forms a ring around a large, deep lagoon that offers protection and anchorage points. The sloping reefs near the channel entry to the lagoon are packed with vibrant corals that are bursting with color and teeming with life.
3. BRIGGS REEF, CAIRNS (TROPICAL NORTH QUEENSLAND)
Located between the larger Moore and Sudbury Reefs near Fitzroy Island, Briggs Reef has exceptional hard coral coverage despite its proximity to Cairns. The reef walls, drop offs and bommies display a vast diversity of coral species. Marine life highlights here include sea turtles and smaller reef sharks.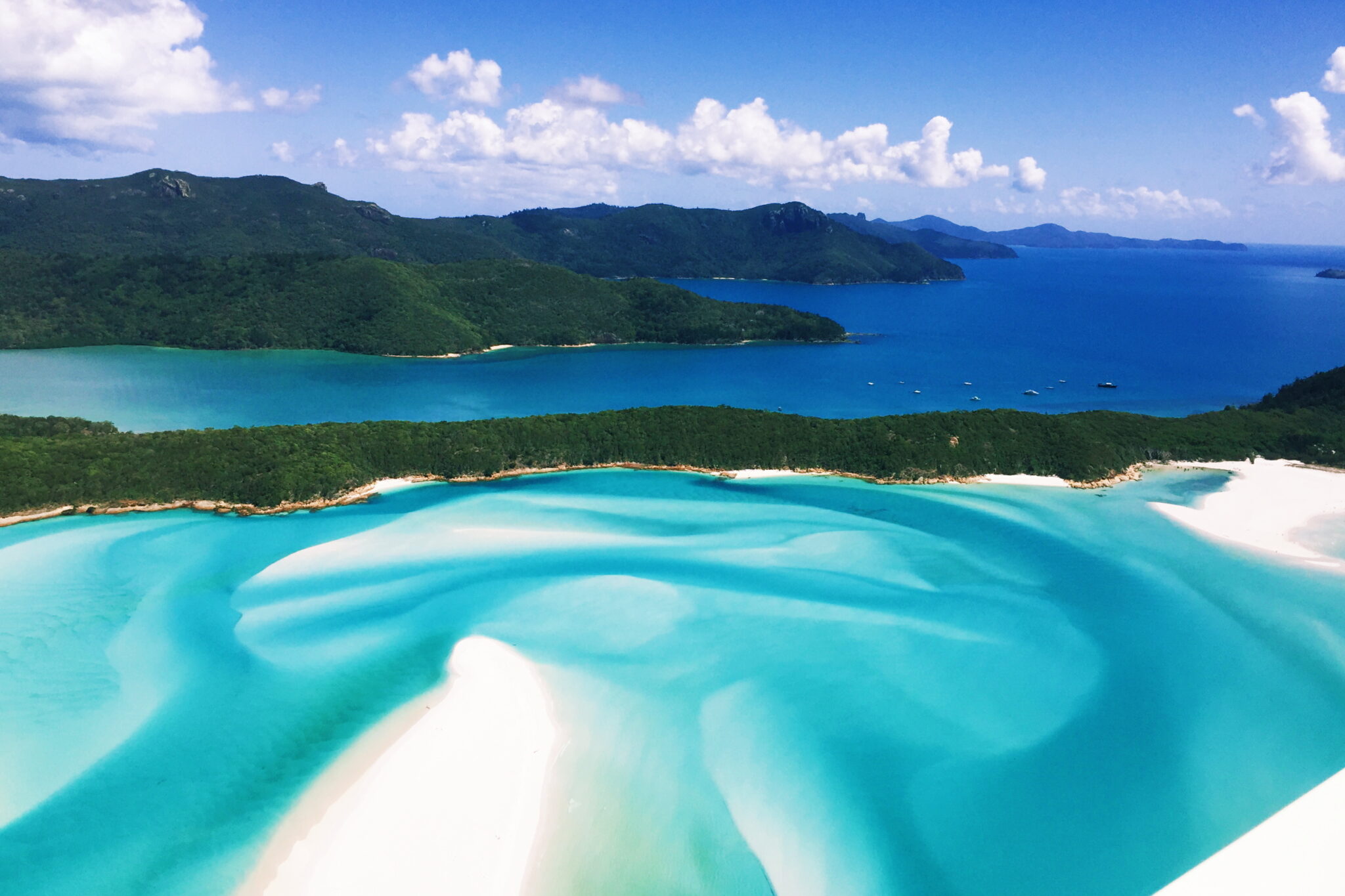 4. KANGAROO REEF, BOWEN (THE WHITSUNDAYS)
East Kangaroo Reef sits inside a protected green zone offshore from the small seaside town of Bowen in the Whitsundays. A channel runs through the middle of the reef creating a spectacular drop-off and some interesting currents.
The faster running current through the channel ensures a constant and fresh supply of water which keeps the surface temperatures well-mixed and cooler during summer, preventing coral bleaching. The plankton rich currents also attract a plethora of reef fish to feed, which in turn draw in hunting predators.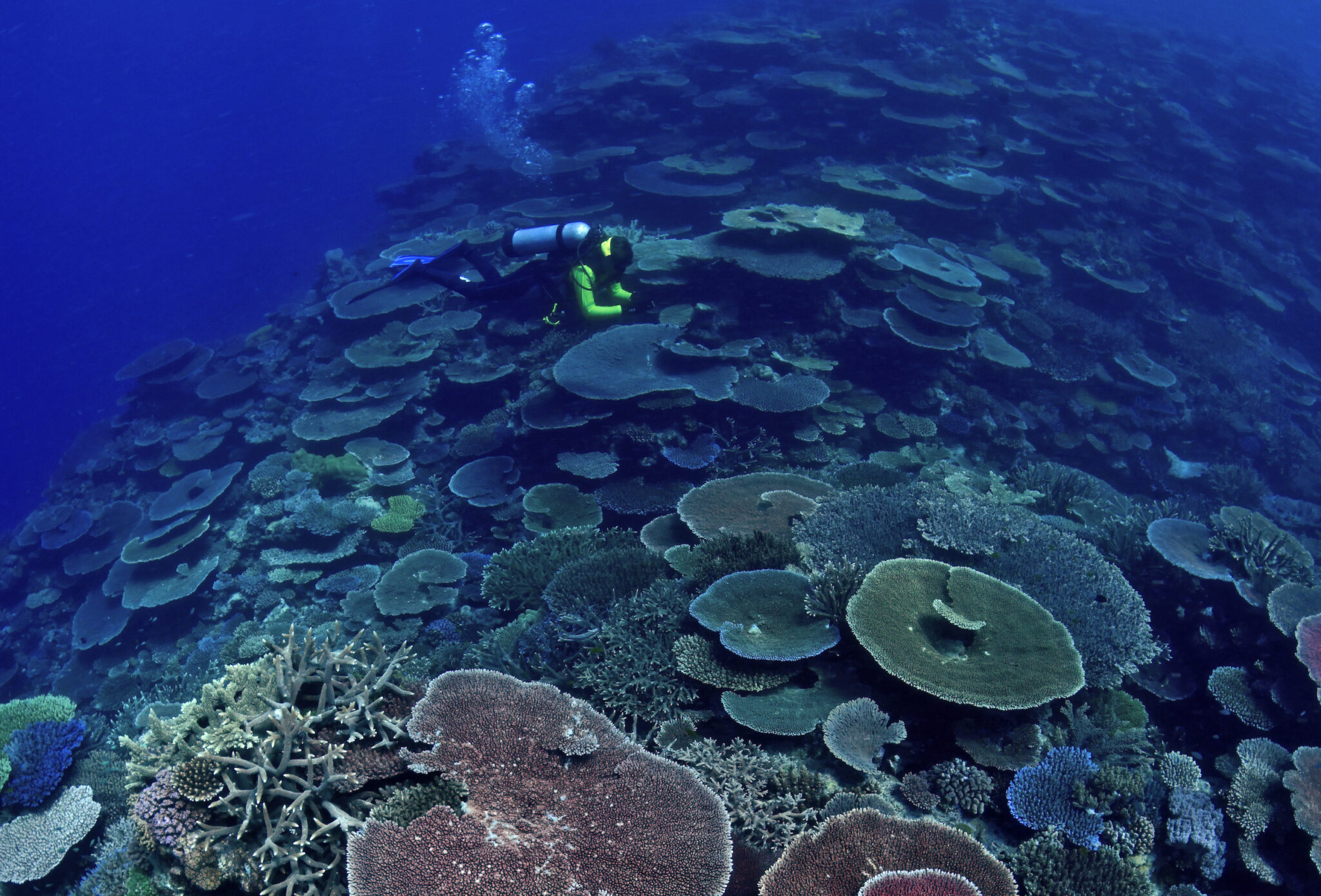 5. ELISABETH REEF, THE WHITSUNDAYS
Approximately 68 miles, or 110 km, north of the Whitsunday Islands, sits Elisabeth Reef. The crystal clear waters that surround Elisabeth Reef are home to literally, thousands of reef fish.  Coral coverage particularly on the reef edge is impressive and for underwater photographers Elisabeth Reef is a dream come true!
6. CRYSTAL BLUE HOLE, YEPPOON (CAPRICORN COAST)
Who doesn't love a dive site named 'Blue Hole'? And in this case, it's certainly apt! Crystal Blue Hole in the Swains National Park is a perfect lagoon. The inner edges of the hole are carpeted in vibrant coloured corals, and there is a steep drop down into a 45metre/148 foot blue hole. Be sure to pack your wide-angle lens when planning a trip here!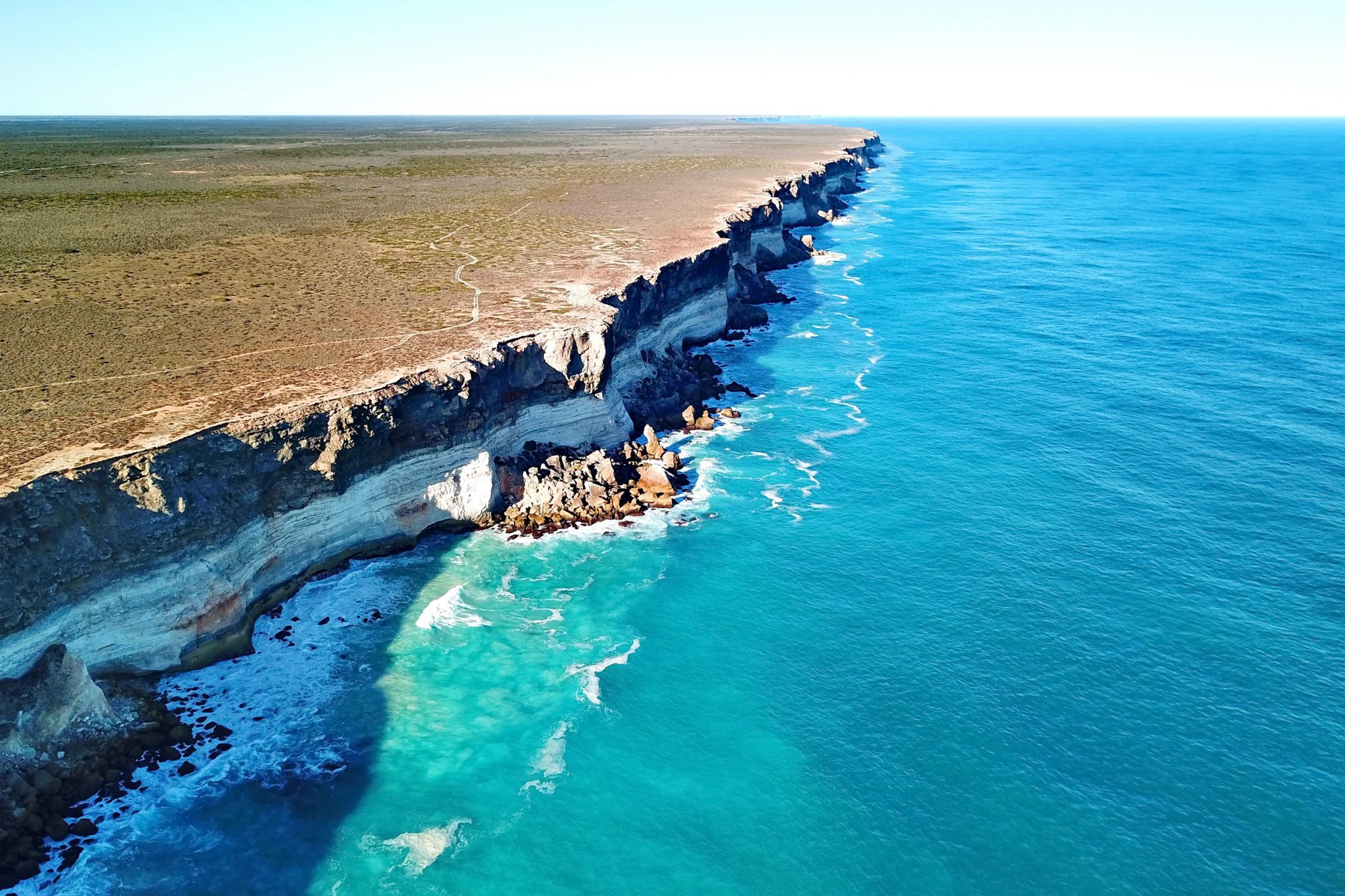 HIDDEN DIVE SITES IN OTHER REGIONS OF AUSTRALIA
Of course, scuba diving in Australia is not limited exclusively to the Great Barrier Reef, and, in fact, Australia has stunning diving available along all of its coast lines. So, if you want to step away from the Great Barrier Reef and explore further afield, you can take your fins and mask with you!
Here are 5 more incredible, yet lesser known, dive sites to visit on your next trip down under!
1. RAPID BAY, SOUTH AUSTRALIA
Rapid Bay is one of the prettiest shore dives in Australia and a reliable place to see the rare and elusive leafy sea dragon. Plus, it offers some of the best in scuba diving in South Australia. Soft corals, sponges, (pygmy) leatherjackets and cowfish are just a few of the impressive critters found at Rapid Bay Jetty. For underwater photographers visiting Australia, Rapid Bay MUST be on your bucket list!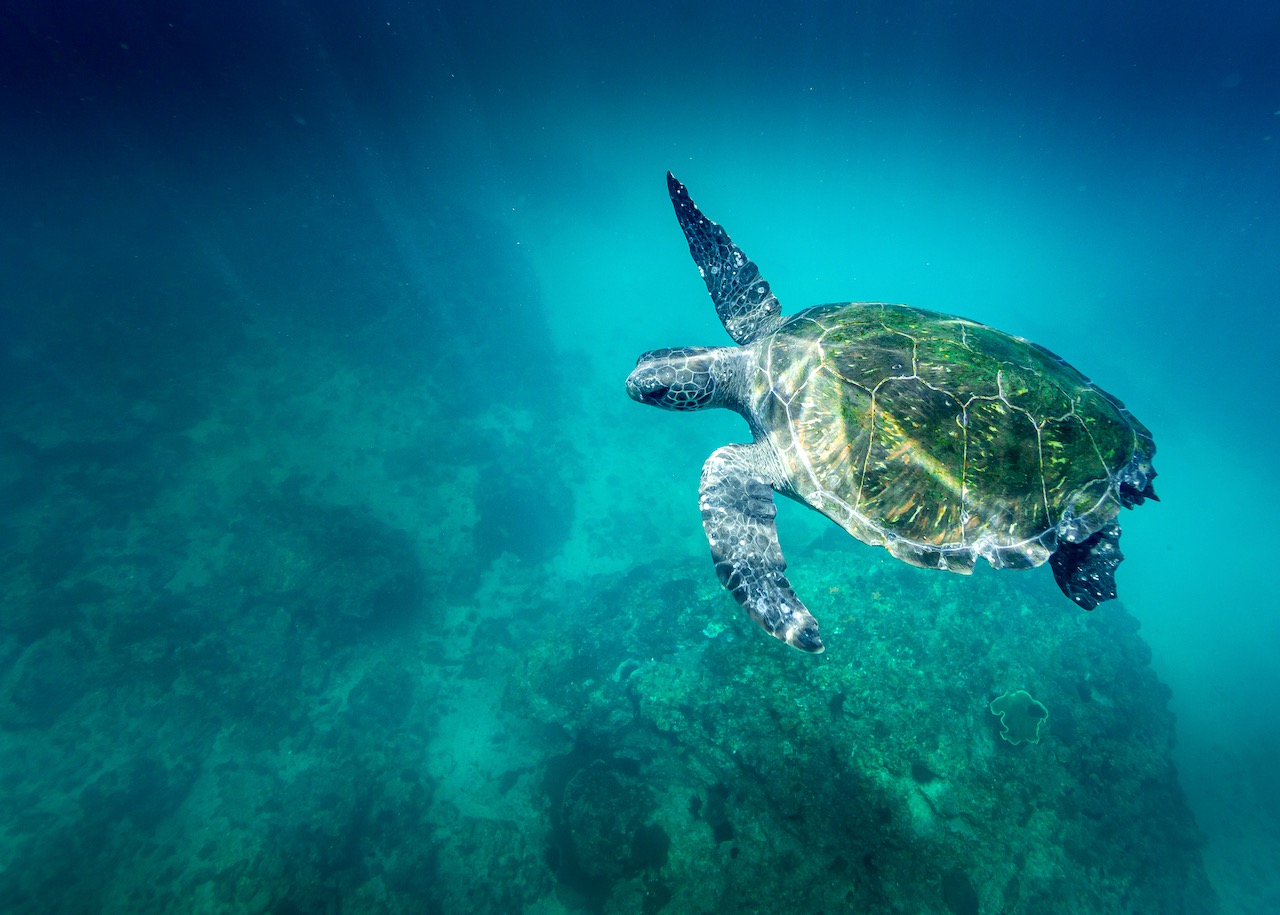 2. JULIAN ROCKS – NEW SOUTH WALES
Julian Rocks can be found in Byron Bay close to the Queensland border. It is a Marine Reserve that is known for its diverse, abundant and colourful marine life. Julian Rocks is unique in that it is where cold and warm currents meet, so you can expect to find many species of tropical and non-tropical marine life. Expect to see countless fish, big and small, all coexisting in this melting pot of currents.
Marine life sightings at Julian Rocks vary according to the seasons. Summer is the best time to see leopard sharks cruising around the reefs, while the cooler winter waters bring in the grey nurse sharks. During the annual humpback whale migration you can often hear their songs in the distance.
Julian Rocks offers a good range of dive sites for all levels of ability (6m/20feet to 24m/79 feet in depth).
3. BLAIRGOWRIE PIER – VICTORIA
Blairgowrie Pier is a photographer's dream, with an abundance of macro life. See different species of rays, as well as octopus, squid, giant cuttlefish and many more weird and wonderful critters. Dive in May or June to witness thousands of spider crabs gathering in the shallow waters as part of their annual migration. The sheltered position of Blairgowrie Pier and manageable depth range (approx.. 14 metres/46 feet) makes this a great dive for all abilities, but be aware the water is a chilly 11 to 15 degrees Celsius (51 to 59 degrees Fahrenheit).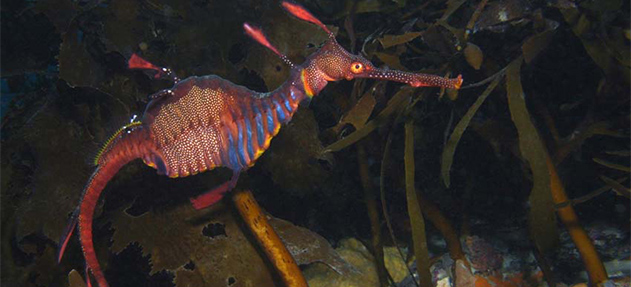 4. TASMAN PENINSULA – TASMANIA 
The Tasman Peninsula in Tasmania isn't the first place you would think of diving in Australia, due to the chilly temperatures (12 degrees Celsius/53 degrees Fahrenheit). But the crystal clear water, and the marine interaction and observation opportunities here make it extremely worthwhile. Diving with the fur seals is an experience not to missed! The seals are extremely curious creatures, very playful and a lot of fun to watch. Weedy sea dragons are also found here, and can only be spotted in Southern Australia.
Diving in the Tasman Peninsula is available for all abilities and visibility ranges from 12metres/40 feet in summer months to 40metres/130 feet in winter months. Other highlights here include giant caves and sponge gardens for more advanced and deep divers.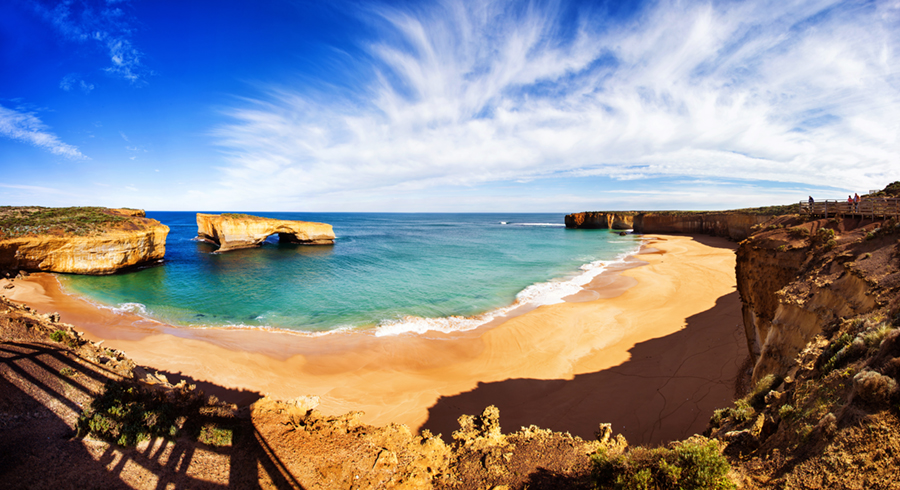 If you are ready to go off the beaten track in Australia and explore some of these incredible dive sites, locate a PADI Dive Center to take you there! You can find more information on dive shops around the country here.